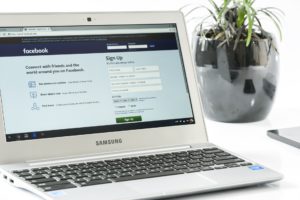 I'm sure you've heard about it by now. The Great FB Data Breach of 2018. Whether it was from legit sources or your friends spewing uninformed jargon about it on social media.
The idea of studying data to gather demographics and interests isn't new. The concept has been around for years. It's basically how every marketing campaign is structured and implemented. When you study the history of Facebook, you will find that Facebook's ground-breaking idea was to decode the mathematical calculation of who we are and what we do. That's what the algorithm is all about. It's designed to provide us with information that gets us connected more with our friends and family. In other words, removing the friction of life while giving us the choice to consume content that gives us pleasure and removes anxiety.
I believe Facebook is doing their best at leading with transparency. Data management isn't a new thing. However, we have entered an unprecedented era of massive online data manipulation with very little regulation. We must be vigilant to not fall into abuses of power. It really is very easy to do in this digital age.
The idea of being hacked sounds like a terrible thing. However, it's not as horrific as it may sound. Facebook is hacking us every second. So what do I mean by that?
Let's start with the Facebook App.
Facebook requires certain permissions from your device in order to be able to function up to its optimum level. These permissions are very similar to permissions that any other apps that you have may need. Most apps cannot function without these permissions. If you would like, you can read Facebook's data policy here.
Here's a quick rundown of what you allow the Facebook app to access…
♦ Your contacts, call logs and text messages. This essentially means that the company can see who all are in your contacts, call them, message them and also see who you've been in contact with.
♦ The app can also make modifications in your device's calendar. Example ~ this permission enables you to sync FB events, birthdays, etc with your device calendar.
♦ Your location, which enables them to know where you are. Example ~ this permission enables the app to open in maps etc to find businesses and such without having to exit the app and physically type in or copy and paste an address.
♦ Your camera. The app has permission to click images, record videos and audio via the microphone too. Example ~ this permission allows you to take photos and video with the FB camera, and allows messages to do the same, including audio such as voice messages.
♦ Your internal storage, which means they can see files on your phone as well as delete them. Example ~ this permission enables the app to upload files from your device such as files into FB groups etc.
♦ The app can access your WiFi, change the wallpaper, network connectivity and much more. Example ~ without this permission, you could not use your app with your home WiFi.
So what can you do?…
If I were to go through all of your options here, I would almost have to write an entire book! But there are several options that you can implement now if you are concerned about your privacy.
1 ~ This privacy check should be the bare minimum.
√ From your FB app, go to "Account Settings", then "Privacy", then tap on "Check a few important settings". There you can set your privacy as tight or as loose as you would like. This is also the section of the app where you can remove the permissions you may have given to 3rd party apps such as NAMETESTS etc with those quizzes that were so fun to do! These quizzes are one of the biggest open windows to your info on FB.
2 ~ Delete the FB app entirely.
√  In my opinion, most of the privacy breaches happen through the FB app. Through permissions, easier access to games and quizzes, etc. You can delete the app and access FB through your mobile browser instead, though you lose some functionality and battery life.
3~ Delete Messenger.
√  The permissions required by messenger are very similar to your FB app. If you don't rely on messenger much to contact friends or family, then this is an easy fix. If you are like me and rely heavily on messenger to interact with clients and prospective clients, this isn't a good option.
4 ~ Overhaul your privacy and security settings within the app.
√  It's very simple to access your settings from your mobile FB app. Simply go to "Account Settings", then "Privacy" to access these.
Set your friends list to "ONLY ME". 
On your FB app, go to "Account Settings", then "Privacy". (On ios go to Settings, then Account Settings) Scroll down to "How People Find and Contact You". Tap on "Who can see your friends list", then set to "Only me". This drastically cuts down the probability of someone duplicating your account and sending out a ton of fake friend requests to your friends.
And while you're there, go ahead and slow down or stop those pesky friend requests you keep getting from those young ladies, buff military guys and other scammers by tapping "Who can send you friend requests", then set to "Friends of friends" instead of "everyone".
Data miners structure their target to discover you, and your friends. They believe that if we fit into the target that they are looking for, most likely, we have friends that will also be a fit. If you are familiar with Facebook Ads, this is the entire concept behind custom audiences and lookalike audiences.
STOP Using Facebook Quizzes! 
Although it's fun to take that personality test, see what you look like as the opposite sex, see your face on a fashion magazine and share with your friends, this is where a huge portion of your privacy goes right out the window. You essentially are giving these 3rd party apps permission to access huge portions of your personal data. Just STOP IT!
If You Use Payments, Create A Special Credit Card or Banking Account Just for Facebook. 
With Facebook Payments, you can purchase things from your favorite businesses on Facebook, start a buy and sell group in your community and buy games online. I highly recommend that you have a separate credit card or Paypal account just for Facebook.
Be aware that some of the games that you have used might have asked you for a payment. Double check your current payment authorizations here.
If you are a FB marketer, Use The Copy/Paste Feature Instead of Uploading Files For Custom Audiences.  
Facebook advertising isn't leaving. Data miners use your information to develop theories about human behavior.
A custom audience feature allows you to place your ad in front of potential buyers, reducing the marketing budget, and avoid using interruption marketing that bothers people and makes them hide your content.
You can create a custom audience by importing your existing customer data to your "assets" on Facebook, so they can look at those people and whoever matches their interests, behavior, etc. When using this feature, you have the option to either import your file or copy/paste the data. If you want to read more about custom audiences, go here.
Revamp how friends can find you.
In the Privacy Settings you have multiple options.   You can move your settings so that no-one can search for you via your phone number and email address, and can also set it so that only friends of friends can send you a friend request. You can also stop search engines from outside of FB linking to your account.
Re-check your privacy basics.
From your FB app, go to "Account Settings", then "Privacy", then tap on "Check a few important settings". There you can set your privacy as tight or as loose as you would like. This is also the section of the app where you can remove the permissions you may have given to 3rd party apps such as NAMETESTS etc.
Feel free to request to join my discussion group where we talk about social media related things. Hope to see you there!